A STORY OF
PASSION AND DETERMINATION
The story of Gala Fruit is that of a stubborn and farsighted dream, achieved with effort and sacrifice; the result of the intuition and experience of the company founder Giuseppe Catalano, born in 1951 in Cardito, a town in the province of Naples.
1989
A budding but extremely determined entrepreneur, Giuseppe Catalano begins selling fruit and vegetables from his homeland to markets in the north of Italy. Not satisfied with this, he decides to move his family to the province of Milan, where he sets up his company GALA Fruit, named after the family: Giuseppe and Giuseppina, and their sons Antonio, Luigi, Luca and Adriano.
1990
Thanks to the experience gained in years of buying and selling fruit and vegetables, GALA Fruit begins a successful distribution operation inside the Milan wholesale fruit and vegetable market. Giuseppe's professionalism and commercial nous ensure an excellent reputation.
1994 - 1997
In time, the sons also join the team and start building direct relationships with farmers in order to guarantee an integrated supply chain which can meet the constantly-growing needs of customers. Many of these relationships continue to this day.
2008
Following Giuseppe's sudden and unexpected death at the age of 57, the four brothers roll up their sleeves and, thanks to the experience gained over years, succeed in boosting the family business by further expanding its operations and gathering an exceptional team of employees and contract workers along with a network of loyal and important suppliers.
2012
The Catalano brothers open a GALA Fruit stand for wholesale sales at the Milan fruit and vegetable market. In time, the company is widely praised for its attention and availability to customers, in addition to its excellent selection and supply of the best available produce on a constant basis all year round.
Within a few years, GALA Fruit expands further, covering all aspects of the fruit and vegetable business.
2016
Acknowledged as one of the most dynamic and well-organised distributors of fruit and vegetables, GALA Fruit launches its new brand GalaExport, embarking on sales to foreign markets and exporting Italian excellence to a huge range of overseas customers.
2017
With the brand RistoGala, the company begins a dedicated distribution service targeted at the HoReCa sector, immediately standing out for its rapid service and selection of superb ingredients.
2018
The e-commerce platform Fruttaexpress.it is created for direct sales to private customers, with the aim of guaranteeing end customers high-quality products of unparalleled freshness. The website's name is later aligned with the Gala family brands, becoming GalaExpress.it.
2019
The launch of GalaService, a logistics platform for fruit and vegetable operators, with a 3,000 square metre warehouse in Milan's agri-food hub.
This is just a brief summary of a story of success, whose chapters continue to be written.
GALA Fruit and its operational team work tirelessly to provide quality service and lead the company towards an increasingly innovative and cutting-edge future, which still retains the ethics and family values that have always distinguished the firm, and whose main beneficiaries are the customers.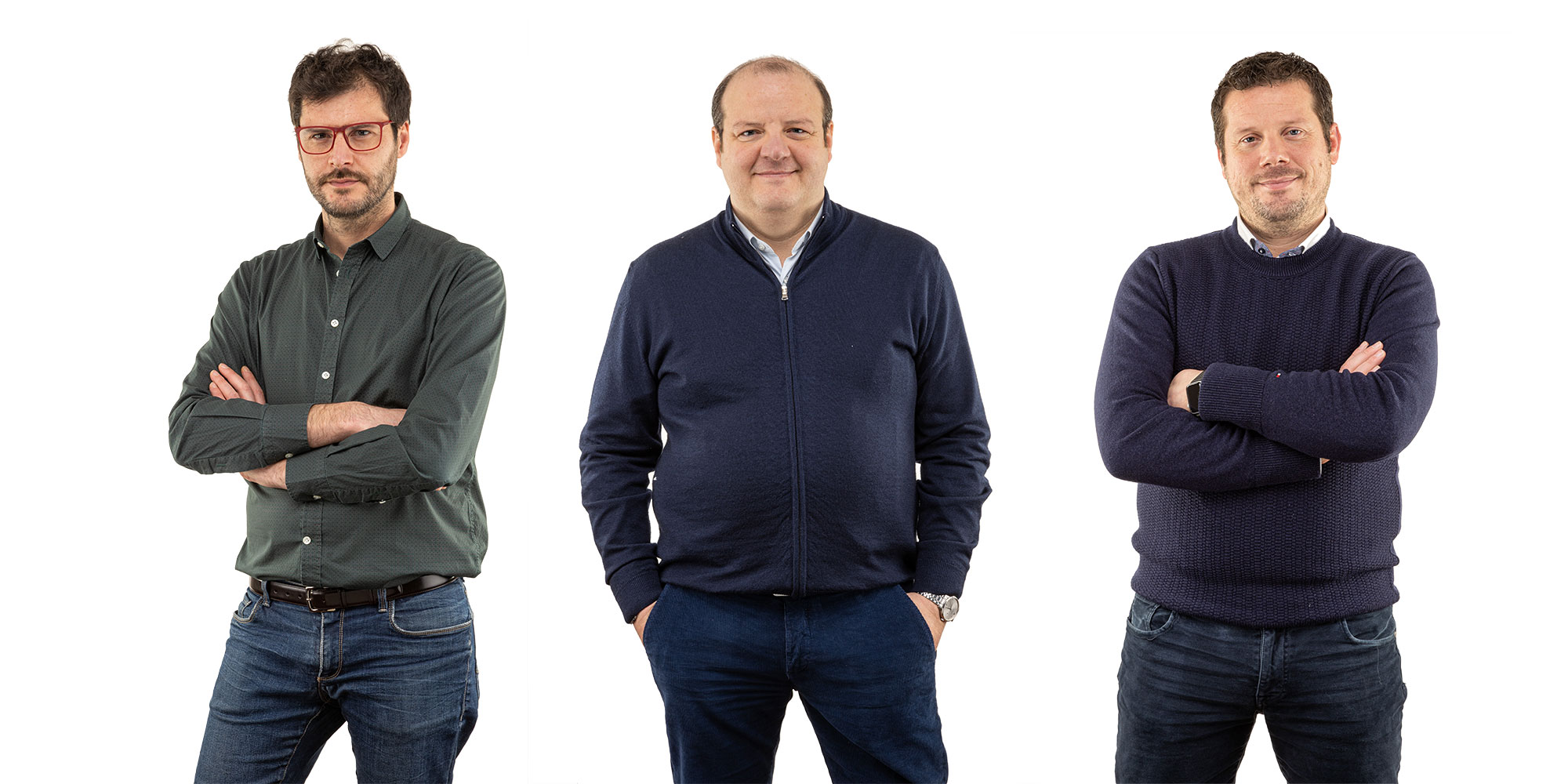 Luigi Catalano
Key Account Manager
Antonio Catalano
Chief Executive Officer
Gianluca Catalano
Chief Operating Officer
To distribute high-quality fresh produce with professionalism and integrity, always be open to innovation and offer customers the best possible experience with a service that is precise, punctual and always reliable.
Galafruit is a benchmark in the fruit and vegetable sector, thanks to the company's innovation and product quality, wide range of products and excellent customer service.
Efficiency and innovation
Professionalism and reliability
Responsibility and commitment
Simplicity and transparency